When Carrie Leinen (then Carrie Benuska) and Ronda Prothro met at a Keller Williams Mega Camp event in 2018, there was an instant connection. Although Carrie was selling real estate in Pasadena CA and Ronda was an active Austin Realtor, we had basic things in common: We were born the same year, we grew up in the San Francisco Bay Area, we are Christians, we are mothers of young adults, and of course, we love helping people buy and sell real estate. Some of the funny similarities include a passion for interior design and home renovation, an obsession with college football and a love of diet coke. We spent much time together during the days of the conference and stayed in contact. Fast forward five years, which included a divorce, remarriage, and a move to Austin TX for Carrie, and we have formed the Prothro & Leinen Group at Austin Portfolio Real Estate!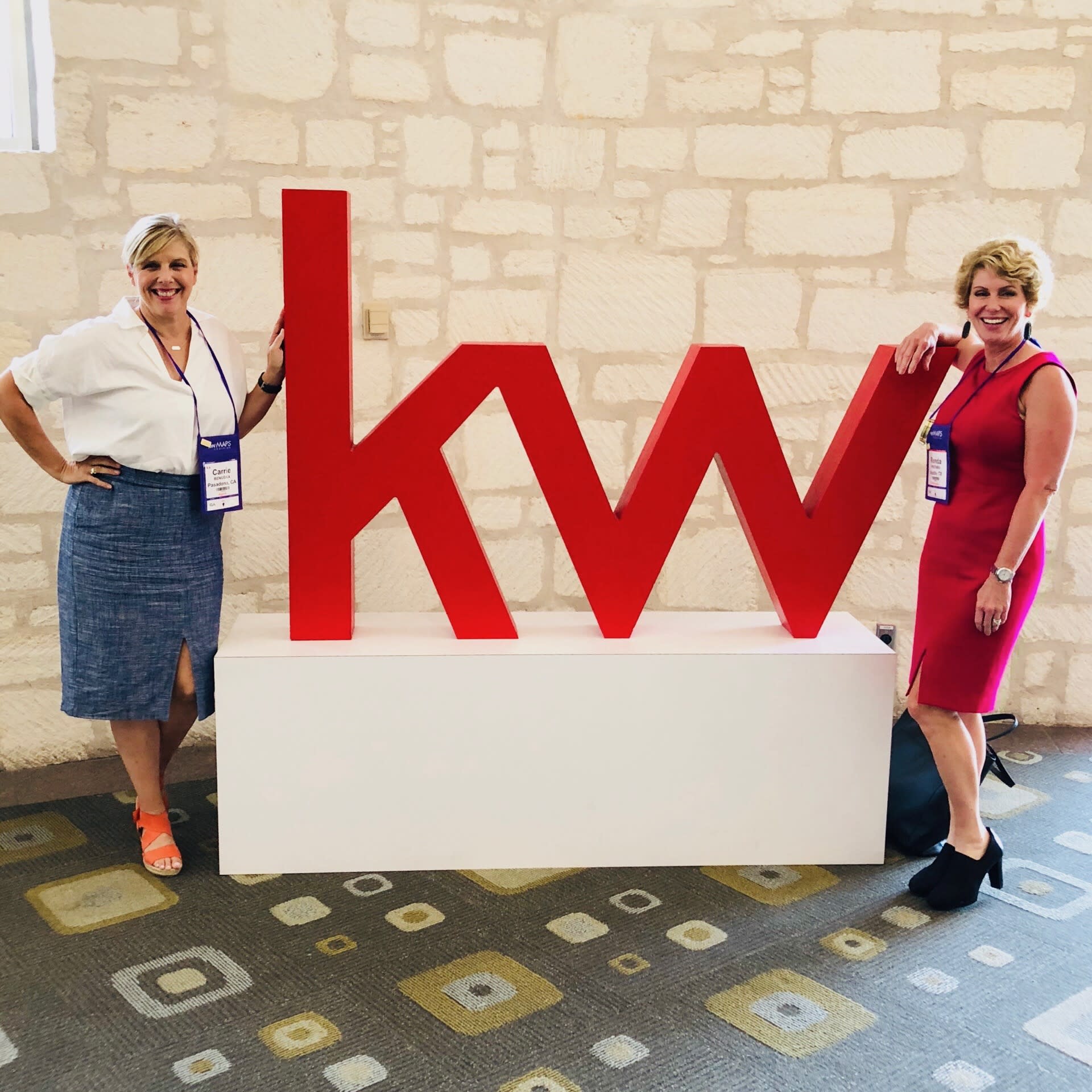 Together we bring over 25 years of real estate experience. Although our focus is upon luxury real estate sales, we just love to work with good people. We help investors, first time home buyers, families upgrading to a larger home, and seniors looking for help with downsizing, just to name a few. Our commitment is to providing truly outstanding customer service at every price point. We both live in West Austin, adjacent to Lake Travis (of course Ronda served as Carrie's buyer's agent!), and we both have renovated homes in the area. Bee Cave real estate, Lakeway real estate, The Hills real estate, Austin real estate, Barton Creek real estate, Westlake real estate, and Westlake Hills real estate will be our focus, but all of Greater Austin is within our wheel house.
Our special love is helping people making the move from California to Texas. During Ronda's career as an Austin Realtor, she has helped many navigate this move. Austin is a unique place with many neighborhoods spread out over a large footprint. Ronda is a master at showing incoming Austin buyers the many housing opportunities available. Her California to Austin website is an incredible resource for anyone pondering the transition.
We are busily working on resources that will be helpful for both Austin home owners and Austin home buyers. We are finding ways to combine our strengths and skills in a way that best serves our clients. Reach out to Carrie Leinen at 512-599-2388 or Ronda Prothro at 512-705-1334 to discuss how we can help you meet your Austin real estate goals.