Austin home buyers love a beautifully decorated home. Elements like paint, flooring, cabinetry, fixtures, and window treatments create the foundation of a pleasing abode. These are the elements that stay with a new buyer. Believe it or not, even home decor elements like furniture, accessories, and artwork removed at sale greatly impact how a house is received. Finding these unique items can be challenging. That's why we are always searching for great Austin home decor stores.

We were thrilled to learn that one of our favorite home decor stores in Dallas - Blue Print - has come to Austin! We happily dropped in for their launch party a few weeks ago to get our first peek. Located in a charming shopping complex at 1601 W. 38th Street, Blue Print is dreamy. It is smaller than the Dallas location, but this Austin home decor store is packed with the same signature furniture, lighting, and decorative accessories that make Blue Print so special.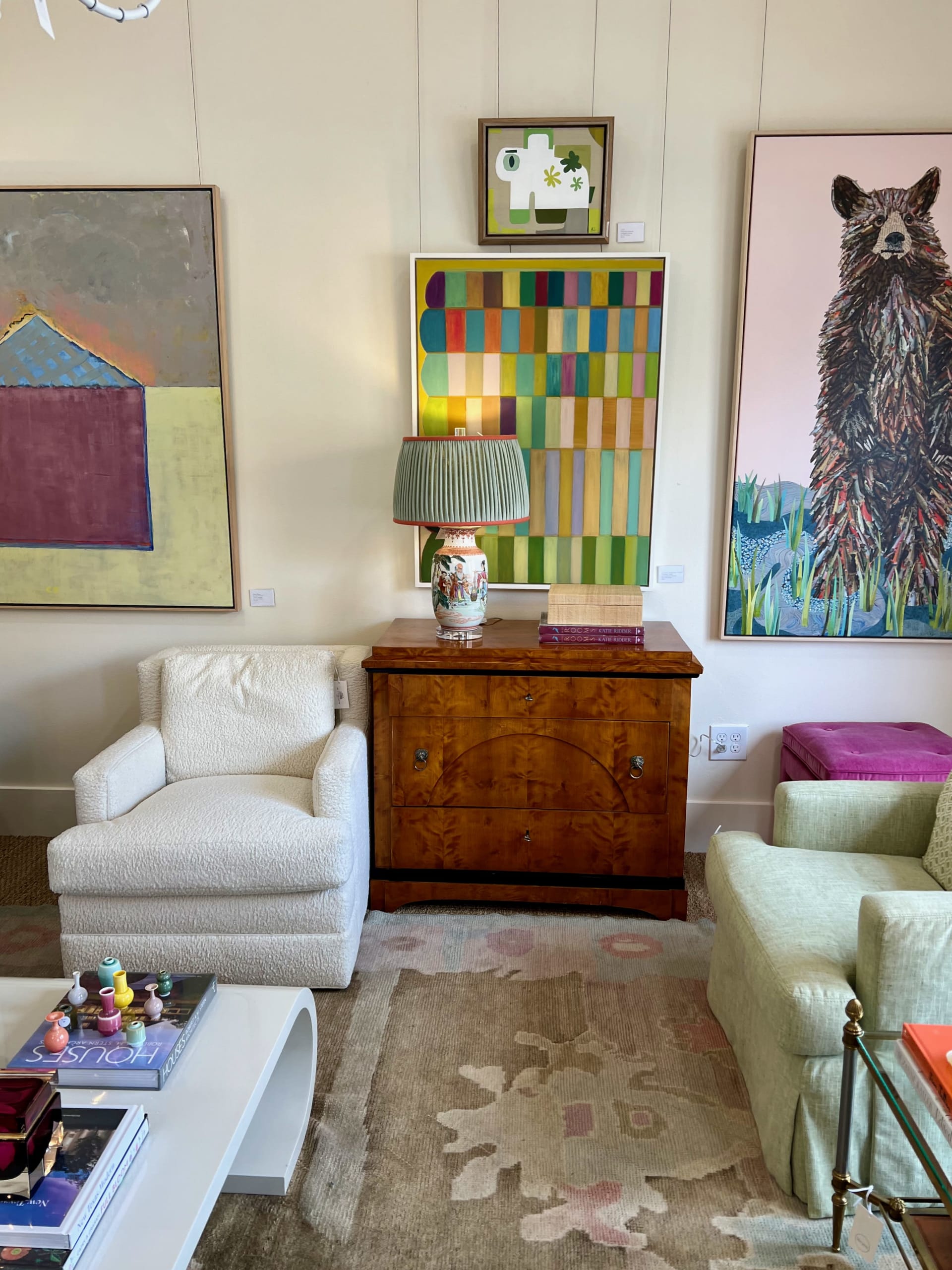 In contrast to some Austin home decor stores, Blue Print has perfected the art of mixing antique and modern. Rather than Texas rustic, Blue Print is elegant, refined, and colorful. A little bit preppy. A little bit glam. A lot fabulous! The owners regularly travel to Europe to acquire antique pieces and beautifully mix them with lucite tables, graphic artwork, lush throw pillows, and bright upholstery. We love the way they refurbish antique table lamps. With fresh wiring, a lucite base, and an elegant shade, their lamps are spectacular. We also love their art collection, which is both colorful and upbeat.
Blue Print also provides interior design services, unlike some Austin home decor stores. Getting started with updating your home can take time and effort. You don't need to start from scratch, but getting professional help as you fit new decorative elements into your current home decor is well worth the price.
We at the Prothro & Leinen Group advocate keeping your home in "Sale Ready" condition. From our experience as Austin listing agents, buyers prefer homes prepared for sale. The extra care that goes into this preparation work leads to beautiful photos, increased internet traffic, and a more energetic sale. Rather than wait to make these improvements until you are ready to sell, why not keep your home in sale-ready condition and enjoy it yourself?

Carrie Leinen and Ronda Prothro are passionate about this process and are here to help. Call Carrie at 512-599-2388 or Ronda at ‭512-705-1334‬ to set up a complimentary home evaluation. In addition to a detailed action plan, we will provide you with a list of trusted home improvement professionals who can help you complete the work.